Hawaii and Tahiti Cruise Special
This is best way to island hop in the South Pacific!
Norwegian Cruise Line will let you explore Hawaii's tropical splendours and French Polynesia's exotic islands. Some cruise highlights include: While in Kauai, believed to be the most beautiful of the Hawaiian Islands, behold Waimea Canyon, with its spectacular layers of colourful volcanic rock. Nuku Hiva in the South Pacific is a wonderland of tall waterfalls, dramatic cliffs, lush verdant valleys and countless sacred statues. The waters of Bora Bora are mix of every shade of blue, a beautiful contrast to the soaring rainforest. And beyond Tahiti's black-sand beaches, an off-road vehicle takes you to hidden waterfalls and amazing panoramic views. Adventure ashore in tropical islands and relaxing aboard as you cruise to polynesia. Book early as space is already limited!
12 Night Tahiti and Hawaiian Island Cruise Honolulu to Tahiti
November 1st, 2019 Norwegian Jewel
Cruise Itinerary:
Day 1 - Honolulu, Oahu
Day 2 - Kahului, Maui
Day 3 - Hilo, Hawaii
Day 4 - Nawiliwili, Kauai
Day 5 - Nawiliwili, Kauai
Day 6 - Cruising
Day 7 - Cruising
Day 8 - Cruising
Day 9 - Cruising
Day 10 - Nuku Hiva, Marquesas Islands
Day 11 - Cruising
Day 12 - Moorea, French Polynesia
Day 13 - Bora Bora, French Polynesia
Day 14 - Papeete - Tahiti, French Polynesia
From $1899 US
Enjoy Additional Perks:
Book an Inside & Receive 1 Free Offer!
Book an Ocean View, Balcony or Mini-Suite & Receive 2 Free Offers!
Book a Suite & Receive All 4 Free Offers!
(your choice):
-Free Unlimited Open Bar
-Free Specialty Dining
-Free Shore Excursions
-Free WiFi Internet Package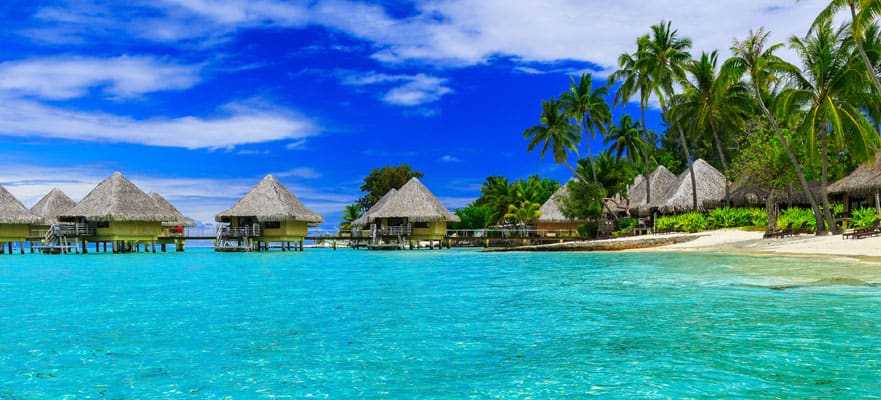 Hawaii Cruise Highlights:
Honolulu, Oahu - The big, blue Pacific and stunning Koolau mountains serve as a dramatic setting for Hawaii's largest city. Climb to the top of Diamond Head. Take a romantic sunset stroll on Waikiki Beach. Catch a glimpse of history by visiting Pearl Harbor and the National Memorial Cemetery of the Pacific.
Nawiliwili, Kauai - Named after the Wiliwili trees, which once lined its picturesque harbour, this lovely port of Kauai is your gateway to what many believe to be Hawaii's most beautiful island. On "The Garden Island," nature is truly the star, from the dramatic mountains of Kokee to the cool rainforests of Haena. And the tradition of the luau adds lively entertainment unique to Hawaii. Check out our amazing Hawaii itinerary.
Hilo, Hawaii - The entire city of Hilo is like one giant greenhouse with spectacular tropical flowers at every turn. Visit the town's well-preserved historic buildings, which date back to the turn of the century and showcase Hawaii's unique architecture. Just 30 miles away the Hawaii Volcanoes National Park is the home of the active Kilauea Volcano. Check out our amazing Hawaii itinerary.
Nuku Hiva, Marquesas Islands - Stepping onto the volcanic island of Nuku Hiva will feel like journeying back in time. On the second largest island in French Polynesia, it's not uncommon to see locals pass through town on horseback. Ancient ruins of homes are scattered throughout the lush forest, and open-air gathering places (tohua) and sacred statues (tiki) dot the sparsely populated island. Steep basaltic cliffs rise from the ocean. Dramatic waterfalls feed into fertile valleys. Serene beaches beckon to weary explorers. Discover the stunning landscape by horseback or on foot along memorable hiking trails. Unleash your inner explorer while touring incredible archeological sites and then embark on a whale watching or dolphin tour.
Fakarava, French Polynesia - Stepping onto the protected coral atoll of Fakarava will feel like you've landed in a tropical Eden. This UNESCO designated Biosphere Reserve is home to many rare species of plants, birds and crustaceans. The surrounding translucent, warm waters boast one of the world's best diving destinations. But the attractions and natural beauty flow through the island itself. Visit a Catholic Church that early European missionaries built completely out of coral and enjoy a leisure bike ride to the Topaka Lighthouse, which is shaped like a pyramid and built from stone. And then stop by the main village of Rotava before heading to one of the nearby extraordinary beaches.
Bora Bora, French Polynesia - Nicknamed the "Jewel of the South Seas," Bora Bora will sweep you up in its stunning landscapes so that you feel a world away. Come ashore and discover for yourself why Bora Bora is a world-famous romantic destination. Whether paddle boarding across its translucent blue lagoon, exploring Mount Pahia on a guided tour, shopping at local boutiques or simply lounging on the warm sand, you can make this paradise your own.
Moorea, French Polynesia - The island's unique geography makes Moorea one of French Polynesia's most breathtaking islands. Eight mountain peaks carpeted in lush vegetation rise from a translucent lagoon and two tranquil bays. The island is ideal for all ages to embark on outdoor activities that are as relaxed or as thrilling as you wish. From paddle boarding and skydiving to island bus tours and hiking, you can view paradise from most every angle. Bask in warm sunrays on a peaceful beach and then soak in the local culture with a traditional feast and authentic Polynesian dance show.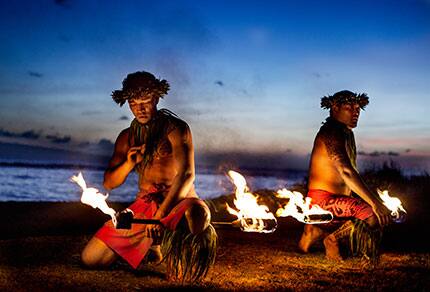 The Norwegian Jewel is just that - a jewel in the Norwegian Cruise Line fleet of ships! Norwegian Jewel has it all - 16 dining options, 15 bars/lounges, action-packed activities and entertainment, spacious accommodations, and an itinerary that is filled with stunning beaches and picturesque blue water. Come aboard and venture to Hawaii and the South Pacific islands of Tahiti this November.
Norwegian Jewel features 16 bars and lounges, each with its own unique vibe. Dance to the ultraviolet energy at Bliss Ultra Lounge. Sip champagne, sake or scotch. Lounge poolside with an umbrella drink. Play pool at the pub. Follow your mood and mingle.
Bring your game face to our outdoor Sports Complex for basketball, volleyball and dodgeball. Take a spin with Flywheel Sports or a high-energy Zumba fitness class. Or seek inner peace from the top deck during your daily yoga routine and breathe in fresh ocean air. Sweat it out however you like.

All pricing above is in US Dollars, per person. Port charges & taxes are additional. Pricing is based on two people sharing and subject to availability. The "From" price listed on our website is for the November 1st departure date; other dates may have different pricing, please inquire. All pricing is based on availability and subject to change by the cruise line at any time. For more information please contact one of our Tahiti Specialists!